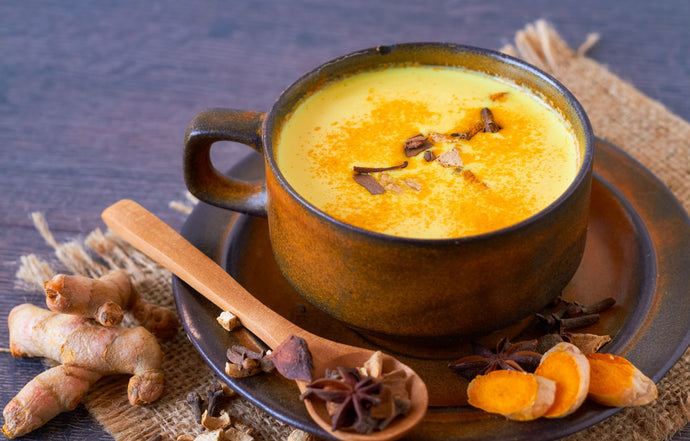 Curcumin, Soul Constituent of Turmeric
Turmeric is a part of every Indian kitchen but who thought it would help in curing one of the deadliest diseases, Cancer. A constituent of turmeric, Curcumin has all the benefiting properties to fight the disease.
While studying for the natural cure from cancer, researchers have come across with a naturally available turmeric component commonly known as Curcumin. During the curcumin's study for cancer treatment, it was revealed in clinical trials that it can slow the growth, development and spread of cancer cells as inflammation plays a key role in cancer. Hence, curcumin is called to be an anti-cancer compound. Another property of curcumin is radioprotection & chemoprotection on patients undergoing radiotherapy & chemotherapy. Further, it sensitizes the cancer cells to radiations and chemicals.
When looked deeper into this yellow component, Curcumin, it was known that it is extracted from a dried rhizome of a herbaceous perennial plant called turmeric. It is cultivated extensively in the south and Southeast Asia part of the world.
The consumption of curcumin is vast. It has been used to add flavours in colour curry powders, mustards, cheese, butter. The yellow compound also offers treatment from various diseases like joint pain, cancer, skin problems, diabetes, allergic conditions, dental pain, liver problem, lung infections, fever, depression, Alzheimer's disease, and many more.
Other compounds which are present in turmeric similar to curcumin are scientifically named as demothoxycurcumin, bis demothoxucurcumin and cyclocurcumin.
Though these compounds are similar and naturally available in turmeric. But Curcumin is the most effective and beneficial to human. The reason why these compounds are not being used is due to the unavailability of their safe usage scientifically.
Why curcumin is preferred over other cancer-treating compounds is not only because it is a natural product but also due to its rare and temporary side-effects that is gastric irritation. It is also cautioned to be taken with heparin, as it can reduce blood clotting by increasing the efficacy of the treatment.
Using the Self Nano Emulsifying Drug Delivery System (SNEDDS), the shortcomings of curcumin like low solubility, poor absorption, enterocyte metabolism and liver first pass could be overpowered that will improve the delivery system in the body. Enlightening more on the same, Dr Saurabh Arora, Founder, Arbro Pharmaceutical Private Limited said, "Each curcumin particle is coated with lipid measuring 18nm resolves permeability issue and makes stable emulsion in the gastrointestinal fluids. Lipid coated particle transports safely to intestine eliminating enterocyte metabolism. It gets absorbed through Peyer's patches I.e. portion of the small intestine and reaches to blood through lymphatic system bypassing the liver first pass aims maximum concentration of drug in the blood."
Curcumin supplements, SNEC30 have the market size of over $3 billion. "Curcumin finds widespread therapeutic usage ranging from the common cold to various cancers. With limited geographical reach in India, SNEC30 is the most advanced and superior form available among all. Although, the online availability of the supplement makes it available throughout India. We are also pushing for exports to Korea, Singapore, the Middle East and England," said Dr Arora.
Educating about the dose of SNEC30, Dr Arora said, "Right amount to consume curcumin depends on Minimum Inhibitory concentration (MIC) level which is 15-45 mg/L. MIC is the minimum level of medicine available in the blood to treat diseases or condition. If the curcumin is equipped with self nano emulsifying technology, the amount for consumption reduces to 30 milligrams whereas plain curcumin works on a 12-20gm (3 to 6 tbs). Curcumin having poor bioavailability requires the technology to attain proper MIC."
Lastly, he added, "SNEC30 is the best bioavailable curcumin available in the market. If you go for curcumin powder it gets metabolized in the liver, hence, increases the liver load. SNEC30 is linked with SNEDDS, a US patented technology which not only increases its solubility but also bypasses the liver makes it effective and potent better than any other technology."